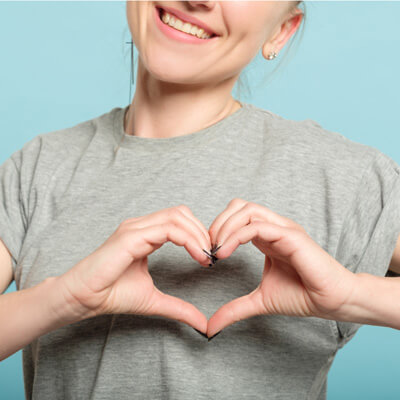 James Island Family, Cosmetic & Implant Dentistry Reviews
What Our James Island Patients Say
At James Island Family, Cosmetic & Implant Dentistry we love when patients share with us their feedback and comments after dental care. Please read our patient testimonials below to see what other people have achieved through their tailored treatment plans with us.
Share your stories too! Click here to send us your feedback so that we can help to spread the word about the benefits of quality dental care at James Island Family, Cosmetic & Implant Dentistry.
For more information, or to schedule an appointment contact us today.


Professional and Helpful
Needed an emergency repair of a veneer on a front tooth. Called yesterday afternoon and saw Doc Beall this morning. No waiting; repair made! The assistant was professional and helpful. This is one reason I've been a patient since moving here 3 years ago.
– Elaine J.
Pleasure to Visit Office
I absolutely love all the people I see at James Island Family, Cosmetic and Implant Denistry. Esp. Tracey, Patti, Cindi and Dr. Beall. Always a pleasure to come to the office.
– Chris E.
Absolutely Fantastic
One of the things I have always dreaded in life was going to the dentist! Dr. Beall and his team are absolutely fantastic. They take their time, explaining every procedure they plan to do. Their interested in you and your family. They go out of their way to make you as comfortable as possible. I no longer dread going to the dentist.
– Lynn N.
Proactive Care
My dental hygienist proactively pointed out that my Delta dental insurance now covers a fluoride treatment and she provided it to me for free. I really appreciated her letting me know and doing this proactively.
– Marcel V.
Talented Doctor
Dr Beal is extremely talented and truly cares about his patients. Team is great as well. I immediately switched to his office and my daughter is doing the same. Hugh and I highly recommend Dr Beal if you want an excellent, caring and efficient dentist. Definitely a five star dentist.
– Jeanne W.
Great Location and Team
Since moving here to Charleston I haven't found the right fit, just finished my first appointment and very happy to solve several concerns I had and already set up new appointments to resolve it. Office is great location, clean and great team.
– Justin M.
Healthy and Happy
I love everyone here from the front desk, to billing, to those that have to touch all the mouths and make us healthy and happy. Thanks for everything you all do to keep us comfortable during dental visits — which MOST people would dread! Y'all are the BEST!
– Jennifer P.
Positive Experience
My whole family has been going to this practice for years now. We continue to get great quality care…and gentle care. We've had a number of procedures as well as 6-month cleanings, and all of our experiences have been positive.
– Anonymous

James Island Family, Cosmetic & Implant Dentistry Reviews | (843) 795-1111