SureSmile® in James Island
SureSmile® is an invisible way to align teeth without bulky metal or ceramic braces. Our dentists are experienced with using SureSmile® aligners when your smile requires straightening.
Straighter teeth don't just look better; they work better, too. Poorly-aligned teeth can interfere with bite function, wear out faster, and are more prone to cavities. And when patients love their new smiles, they can't help but show it off.
Some of the most common concerns clear aligners address include
When patients follow their plan, clear aligners give great results! Eat what you want, brush and floss as usual, get straighter teeth, and only you know it's happening!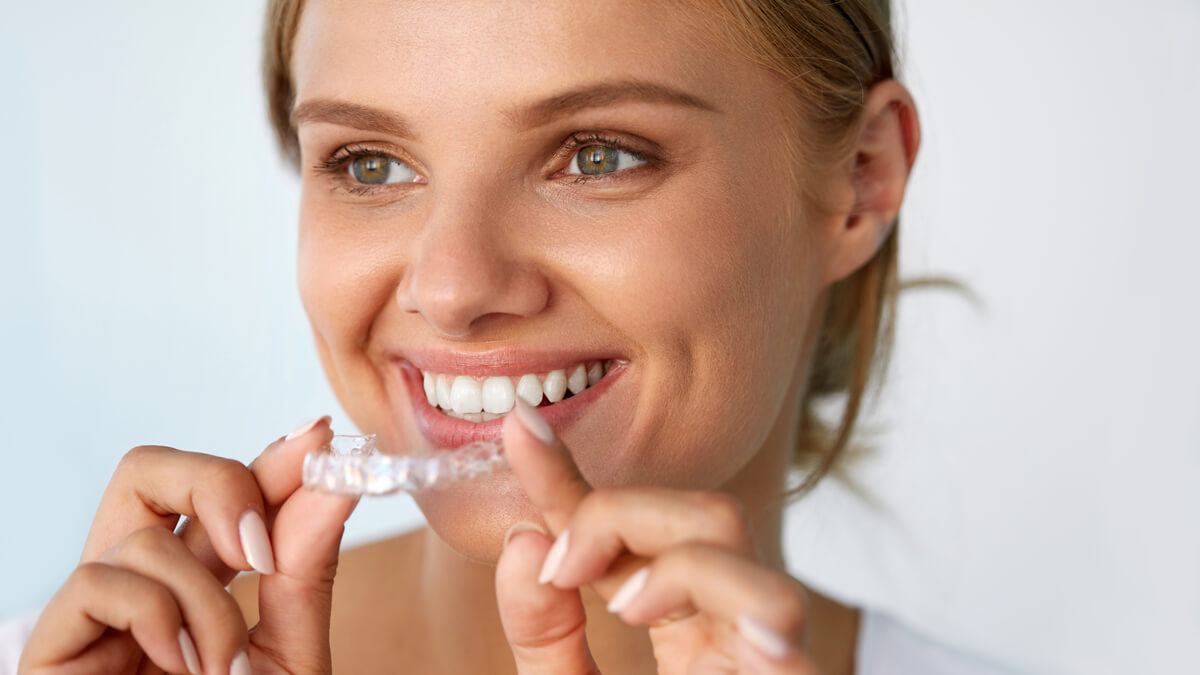 Getting Started
We start with an exam and consultation. For potential candidates, we take impressions to send to SureSmile®. They'll scan and review the impressions and provide your dentist with the alignment plan.
After your dentist has approved the plan, the aligners go into production. Combining our expertise and SureSmile®'s 3-D computer imaging technology produces exceptional quality aligners.
The dentist will go over the complete process and share details of the plan. Patients wear each set of clear aligners for about 2 weeks, removing them only to eat, drink, brush, and floss. When each aligner is replaced by the next one in the series, patients will notice their teeth move—little by little, week by week—until they have straightened to their final position.
Regular visits are scheduled about every 6 weeks to ensure that treatment is progressing as planned. Total treatment time averages 9 – 15 months, and the average number of aligners worn during treatment is between 18 and 30. Both will vary from case to case.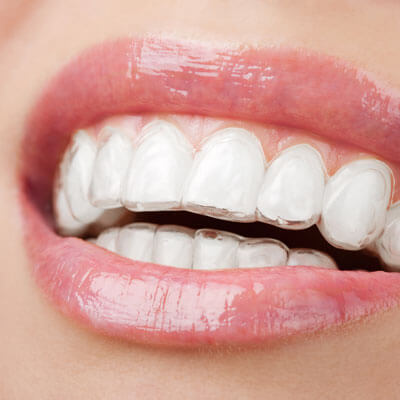 What to Expect
While wearing clear aligners is generally not painful, there will be days when the new aligners may cause the teeth to be uncomfortable. The 'bite' will feel different from time to time while the teeth are in transition. There may also be a slight lisp at first while becoming accustomed to talking with the aligner.
It's fairly common to experience some tenderness or sensitivity for the first few days of wearing a new aligner. However, the more patients wear the aligner, the more comfortable they become. SureSmile® aligners are among the most comfortable in the industry. They employ a unique system that balances patient comfort and treatment time.
We recommend wearing the aligners 22 hours a day. They should be removed only for meals, brushing, and flossing, before re-inserting the aligner. When not worn for the suggested amount of time, the corrective process may be halted and within a few hours begin to reverse. It will then take several days for this process to start up again. Wearing the aligners for 22 hours a day is a key to achieving the treatment goals.
Caring for the Aligners
The aligners are fairly simple to keep clean. If proper oral hygiene and preventative maintenance are not maintained, tooth decay, periodontal disease, and other complications may occur. Most aligners are easy to clean with a toothbrush and cool water. Non-abrasive toothpaste is also recommended. Cleaning instructions are on every bag of new aligners.
Get Your Smile Back
SureSmile® aligners are a comfortable way to achieve the smile you deserve. Book a consultation today.
CONTACT US

SureSmile® James Island, Charleston SC | (843) 795-1111