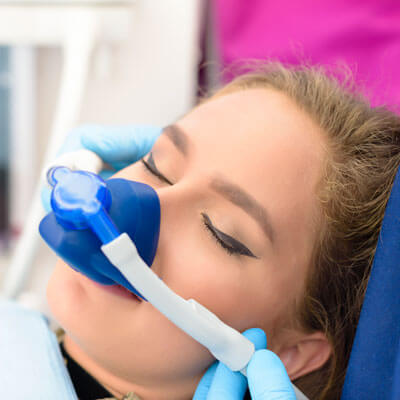 Sleep Dentistry in James Island
At James Island Family, Cosmetic & Implant Dentistry, we understand that not everyone loves visiting the dentist…and that's ok.
Our dental team looks forward to welcoming nervous and anxious patients into the practice and is proud to offer sedation dentistry options that bring a soothing, relaxing experience for those who seek it.
Overcoming Dental Anxiety
Dental anxiety is extremely common, and it's nothing to feel ashamed about. Our dentists have had the pleasure of working with patients of all walks of life, helping many to overcome their fear of the dentist by offering compassionate, thorough care.
For patients interested in sedation dentistry, a couple of options may be considered.
Oral Sedation
With oral sedation, patients take a pill before undergoing their treatment to help them relax. This is a common solution for a variety of treatments, including those that may require more intense work.
Laughing Gas
Though its name suggests a patient may start to giggle, laughing gas has been used for years to help patients relax and feel less anxious about their dental treatments. This is a common solution for patients undergoing treatments like implants, cleanings and root canals or extractions.
IV Sedation
IV sedation is available for those who prefer to be asleep during their treatment. We partner with a skilled anesthesia provider who keeps you comfortably unaware as we restore your smile! Because we value your safety and comfort, all patients receive a comprehensive consultation and assessment before sedation is provided.
Your dentist
has undergone additional training in sedation dentistry options, making them an excellent choice for patients of all walks of life.
Learn More Today
Considering sleep dentistry? Our dental team is more than happy to speak to patients about their best options. Contact the practice today to begin the process.
CONTACT US

Sleep Dentistry James Island, Charleston SC | (843) 795-1111