Meet the Team at James Island Family, Cosmetic & Implant Dentistry
Tracey, RDH
Tracey moved from Charleston, WV in 1989, where she graduated from Summerville High School in South Carolina. After working as an Orthodontic Assistant for eight years, she decided to pursue a degree in Dental Hygiene. After graduating from Trident Technical College and obtaining her license in 2002, Tracey has been working for Dr. Beall for the past 20 years. She loves her patients and strives to help them maintain their oral health so they can smile for years to come. When she's not working, Tracey enjoys traveling with her husband and nine-year-old son, spending as much time as possible outdoors and at the beach.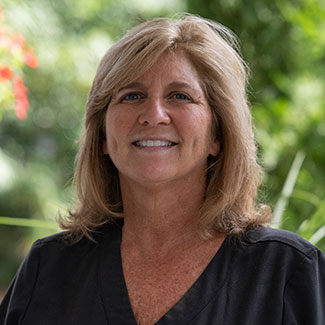 Lynn, RDH
Lynn Logothetis Casey, our James Island native, actually grew up with the first dentists established on the island — her father. After attending Midlands Technical College for her Associate's Degree in Health Science, Lynn decided to pursue Dental Hygiene, which she has been practicing for over 35 years. Working with Dr. Beall for 23 years, Lynn loves helping her patients and giving them the dental care they need. When not in the office, she enjoys boating, fishing, and spending quality time with her husband, Kevin and their two beautiful daughters. She also enjoys traveling to the Keys with her family and friends.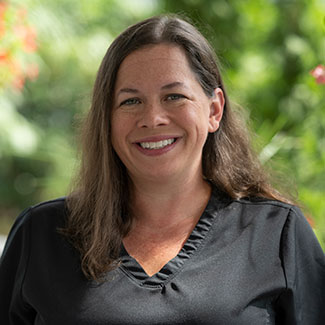 Shannon, RDH
Shannon moved to Charleston in 2000 from the eastern shores of Maryland and attended The College of Charleston, where she received a Bachelors of Science in Biology in 2004. After years of research at MUSC, she decided to enter the dental hygiene field, where she currently helps patients receive the care they need. In her free time, Shannon enjoys going to parks, walks around downtown, and making dinner together with her husband Bret, their two daughters Darby and Nora, and their dog Ella.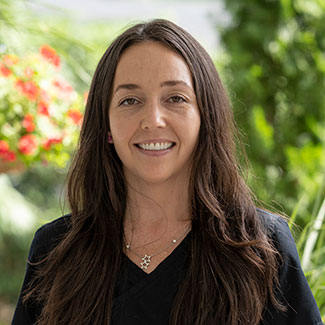 Jaime White, CDA
Jaime was born and raised in Gainesville, FL. After finishing her associate degree at Santa Fe College, she moved to Charleston, graduated and completed her national board exams at Trident Technical College's Expanded Duty Dental Assisting program in 2004 and became a Certified Dental Assistant. After graduating she came to work for Dr. Beall and has been with the practice for 19 years. Jaime enjoys assisting with different types of treatment such as surgery and implant placement. She also enjoys helping the team whenever needed. Jaime has one sister that also lives in the Charleston area, and enjoys going to the beach, boating, and fishing with her significant other in her spare time.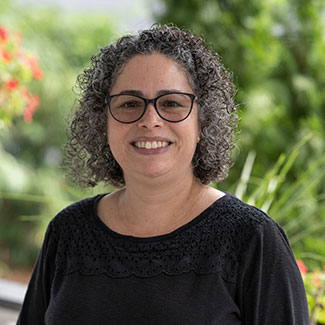 Cindy Cruz-Cowart, Office Administrator
Moved from Miami to Round O, SC in 2002 – Started in the dental field working at her father's orthodontic dental lab in Puerto Rico in 1984. Graduated from Eugenio Maria De Hostos in 1990. She started working for Dr. Robert J. Beall in 2012. She and her husband Randy have 2 beautiful granddaughters and love volunteering at their Coastal Community Church.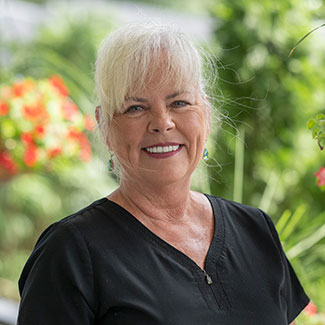 Christine Holt, EDDA
Christine is from St. Louis, Missouri and relocated to Charleston eighteen years ago after meeting her husband, Jeff, on a cruise ship. Her youngest daughter Xela moved here to be with her Mom and works alongside her as a dental assistant. Christine still returns home to visit her oldest daughter, two grandkids, and her son back home.
Not only does Christine have forty years of experience in dentistry as a Certified Expanded Duty Dental Assistant, she has also traveled the world volunteering her time on dental mission trips, and loved every minute of it! These days, Christine enjoys all the wonderful patients that she gets to work with at James Island Family Cosmetic & Implant Dentistry and helps them reach their dental goals. She is grateful for all the friends that she has made along the way and is now glad to call Dr. Beall's practice her home.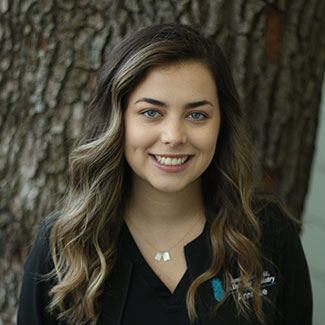 AnneDee Mikell, EDDA
AnneDee relocated from Greenville to Charleston for missionary work with the Diocese of Charleston in 2017. Two years later, she started her dental career at Trident Technical College. She first came to our office as a student where she shadowed for three weeks before signing on full time.
AnneDee has been married to Charleston native, Christopher, since 2021. When she isn't in the office she enjoys traveling, reading, going on long walks, and playing with her Pomeranian.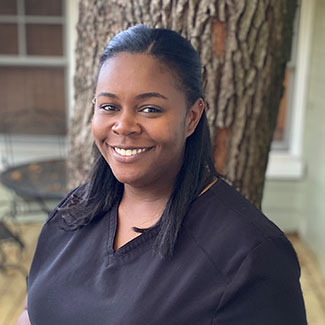 Erika Deese, EDDA
Erika was born and raised in Pageland, SC and moved to the Charleston area in 2017. She graduated and earned her EDDA certification from Trident Technical College's Dental Assisting program in 2019. After a short stint in Augusta, GA she decided it was time to come back to the place she loved and relocated to the lowcountry.
Erika has experience in several areas of dentistry such as pediatrics, general/ restorative, cosmetic and implants. She enjoys working with the team at James Island Family, Cosmetic, and Implant Dentistry and is always willing to lend a helping hand to both the team and our patients. She has a true love for dentistry and enjoys learning as much as she can from our doctors.
In her free time, Erika enjoys working out, training clients at the gym, reading, spending time with her two babies (Braydon and Brynleigh), and her two dogs (Dolly and Gus).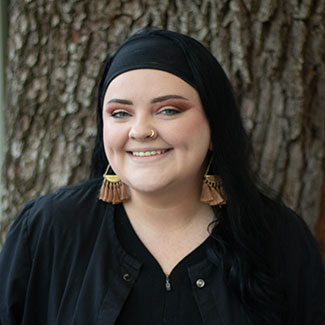 Xela Epperson
Xela relocated to Charleston with her Mom in 2006. She was named after a town in Guatemala that saved her mother's life after a plane crash over the mountains, during a mission trip. She lives up to her name by providing the best care to our patients and her work ethic does not stop here, Xela also works in food and beverage. When Xela is not working hard, she enjoys time with friends, enjoys the beach, and outdoor activities.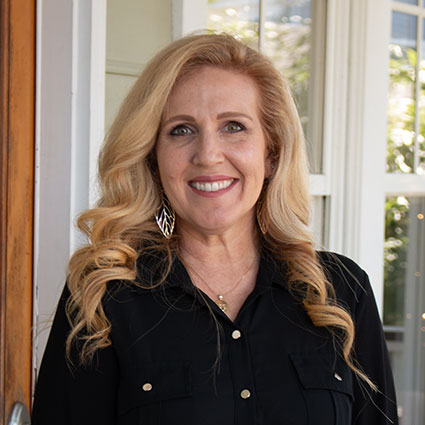 Jody Ruona, RDH, BSHA, Office Manager
Jody was born and raised in the Midwest and relocated to South Carolina in 1994. After serving sixteen years as a dental hygienist, she obtained her Bachelor's of Science degree in Healthcare Administration from Charleston Southern University and began a career in practice management. She has two children, Keaton and Haley. When she is not serving her dental team, she enjoys outdoor physical activities, football, working out, and spending time with friends and family.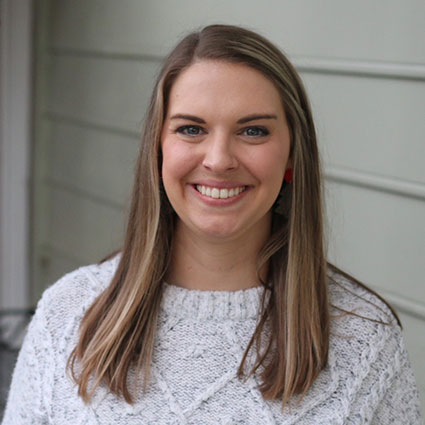 Kat Greer, EDDA, Front Desk
Kat was born in North Charleston, SC but grew up in Georgia. She returned to Charleston in 2014 where she completed Dental assisting courses at Trident Technical College. After 10 years of assisting, she decided to transition to the front desk which she loves! In her free time she enjoys spending time with her family (especially her nieces and nephews), watching college football, or being outdoors.


Meet the Team at James Island Family, Cosmetic & Implant Dentistry | (843) 795-1111