Dental Fillings in James Island
Composite Fillings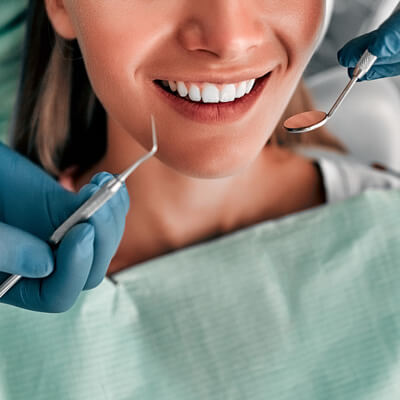 While no one likes to be told they need a filling, we've made incredible advancements in treating cavities over the years. Many people still have silver fillings in their mouths from years past; we can replace them with more aesthetically pleasing composite resins (white fillings).
What Are Fillings?
Fillings are restorations that repair and rebuild teeth that have been harmed by cavities. After removing the damaged portion of the tooth, the filling seals out bacteria and protects the tooth so that it can function normally.
Replacing Old Fillings
Silver fillings are not particularly pleasing to the eye, and we know they ultimately result in a weaker tooth structure because they react to heat. As the metal heats and cools, it expands and retracts to create new pockets for bacteria to enter.
We use composite filling materials at our office that don't react to heat like traditional silver fillings and are just as strong. Composite fillings are actually bonded to the tooth structure, Instead of being held in place by mechanical retention like silver fillings. With age, the metal of a silver filling expands, contracts, and may split or crack the surrounding tooth structure.
Fortunately, silver fillings may safely be replaced with these tooth-colored restorations. Composite fillings are attractive, affordable, and they tend to strengthen a tooth that has been weakened by decay. In our practice, we often suggest these "white" fillings as they're nearly indistinguishable from a natural tooth.
Learn More Today
The earlier your dentist repairs your cavities, the smaller and more affordable your filling will be. Call us today!
CONTACT US

Dental Fillings James Island, Charleston SC | (843) 795-1111